Photos Printed and Framed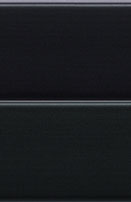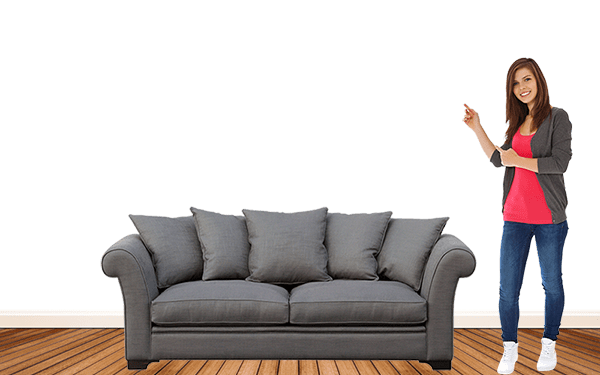 Use the slider to resize the frame:
Photo Printing and Framing Online
Upload your photos to be printed and framed by expert picture framers

CAPTURE IT.........LOVE IT.........FRAME IT!
Transforming your cherished memories into beautiful framed prints has never been easier with our online photo printing and framing service at The Picture Gallery. With our user-friendly platform and state-of-the-art design studio, you can effortlessly bring your digital photos to life.
Our user-friendly website features a state-of-the-art design studio specifically designed to make the process seamless and enjoyable. Begin by selecting the "Upload" button to effortlessly upload your digital photo.
Once your photo is uploaded, our design studio allows you to customise every aspect of your framed print. Choose from an array of frame styles, mount colours, sizes, and materials to suit your preferences and match your home decor. You can even add a title to your print which is a unique feature exclusive to The Picture Gallery With our extensive selection, including classic, modern, and contemporary picture frames, you're sure to find the perfect match for your photo.
The next step is to fine-tune the presentation of your photo. Adjust the cropping, rotation, and zoom to achieve the desired composition. Our design studio provides real-time previews, allowing you to visualize how your framed print will look before placing your order.
Once you are satisfied with your customisations, simply proceed to checkout, and our expert team will take care of the rest. We use high-quality materials and professional printing techniques to ensure your framed print is of the utmost quality and durability.
Sit back and relax as we transform your digital photo into a beautiful framed print that will preserve your most cherished memories for years to come. Our efficient production process ensures a prompt delivery to your doorstep, allowing you to enjoy your personalized framed print in no time.
Experience the convenience and excellence of our online photo printing and framing service at The Picture Gallery. Begin your journey today and let us help you transform your digital photos into captivating framed prints that you can proudly display and treasure forever.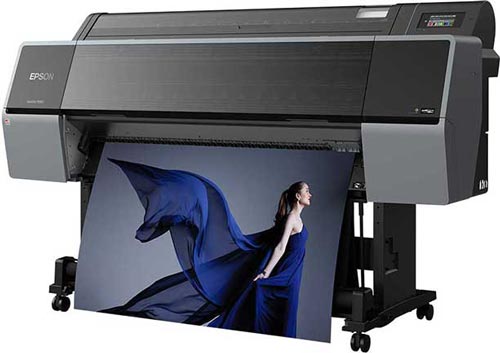 Your photos will be printed on our Epson SureColor SC-P9500 44" large format printer using 12 colour archival inks. We offer the choice of 290gsm Fuji Pro Pearl photographic paper for your photos, or a 310gsm Museum paper for your artwork. The price given for the "printing option" also includes your photo being dry mounted so it stays nice and flat in the frame and will not ripple over a period of time.
Bring your photos to life with our state-of-the-art editing tools
We have thought of everything when it comes to uploading your images to be printed and framed. Not only can you crop your photos if you wish, you can also use our unique enhancement tools such as brightness, levels, curves, contrast and more to bring your photos to life. Our unique photo enhancement tools are as good as Adobe Photoshop, and you will not find another online picture framing company offering this unique software to enable you to enhance your photos. Our photo enhancement software has been created by us to give you the best possible experience when uploading your photos to be printed and framed.
We don't just stop there, you can also add your own text in our unique text box application to be displayed in a keyhole cut out in the mount, whether it's a personalised message, a favourite destination or a special occasion, you can add as much text as you like to create a personalised framed photo gift. Our text box application is another unique feature we offer at The Picture Gallery.
Crop your image using our crop tool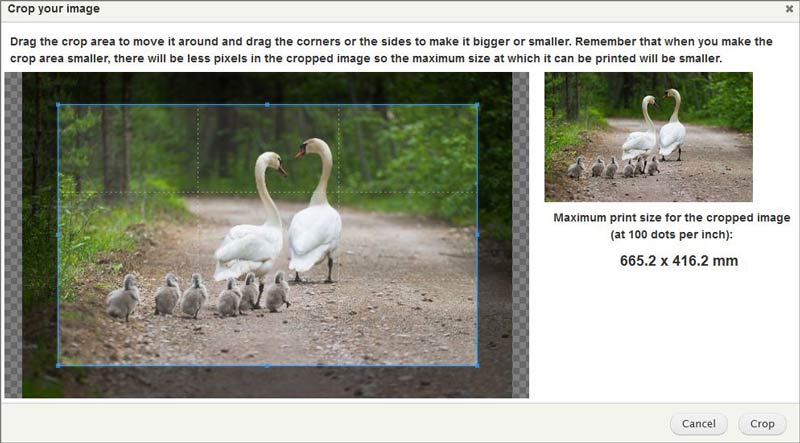 Change the brightness and saturation of your images with our easy to use editing tools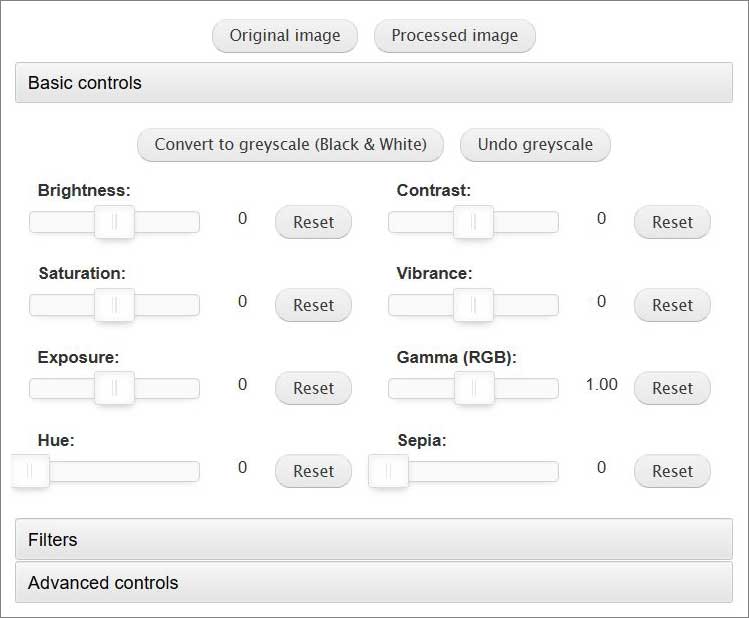 Levels, curves, and channels make it so easy to edit your image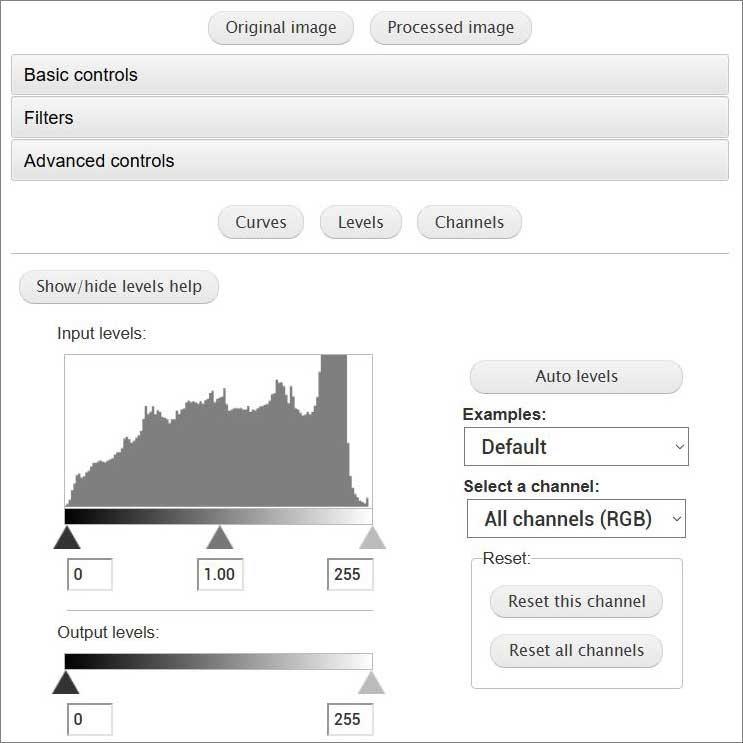 Try our unique online feature and add a text box to your framed picture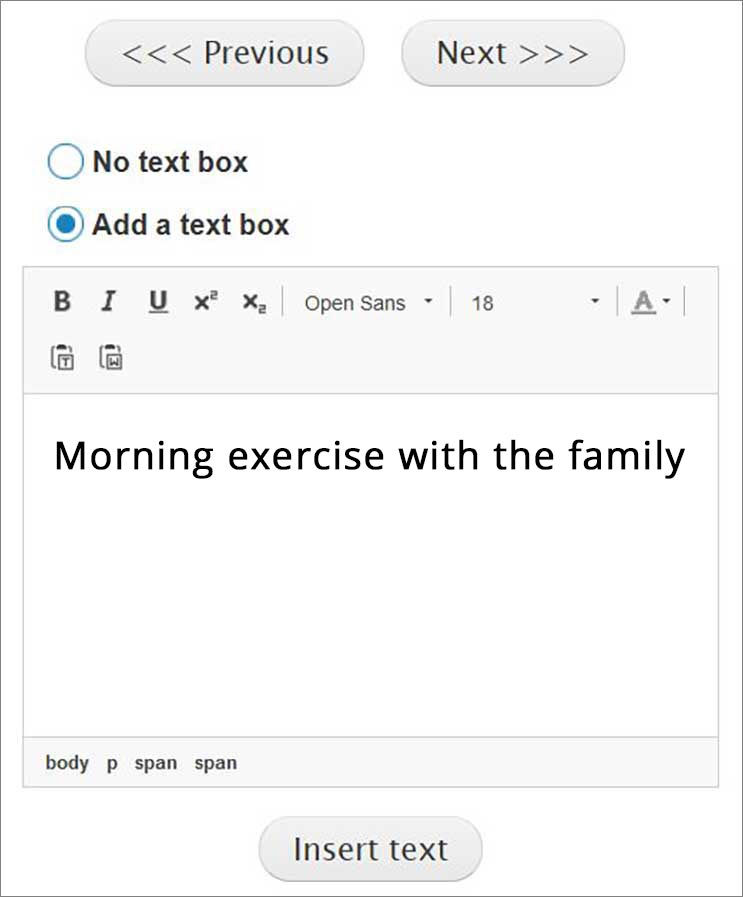 Print and frame those special moments in your life
We offer the option of single or double mounts to give a stunning finishing touch to your photos. Choose from a wide range of colours including white and black core bevel edges. Our picture mounts fully comply to FATG Conservation level.
Our picture frame mouldings have been carefully selected to complement any room or office setting. If you are looking for a modern, contemporary, traditional, or aluminium frame, a black, brown, white, oak, gold, or silver style frame, you will not be disappointed.
Your framed photo will be hand-made to a high standard by expert picture framers where accuracy and attention to detail are key, resulting in a high-quality framed picture to take pride of place in your home.
Why not surprise a loved one with a beautiful framed photo to treasure? Framed photos make fabulous gifts for family, friends and loved ones and are great keepsakes for any occasion. Simply upload your photos and follow the steps along the way, it's that easy. Your framed picture will be with you within 3-5 working days and ready to hang on your wall……all you need is a hammer!