A picture mount is the card insert that surrounds your artwork in the frame - perfect for giving your artwork a professional look. Picture mounts also serve more practical functions, such as keeping the artwork away from the glass.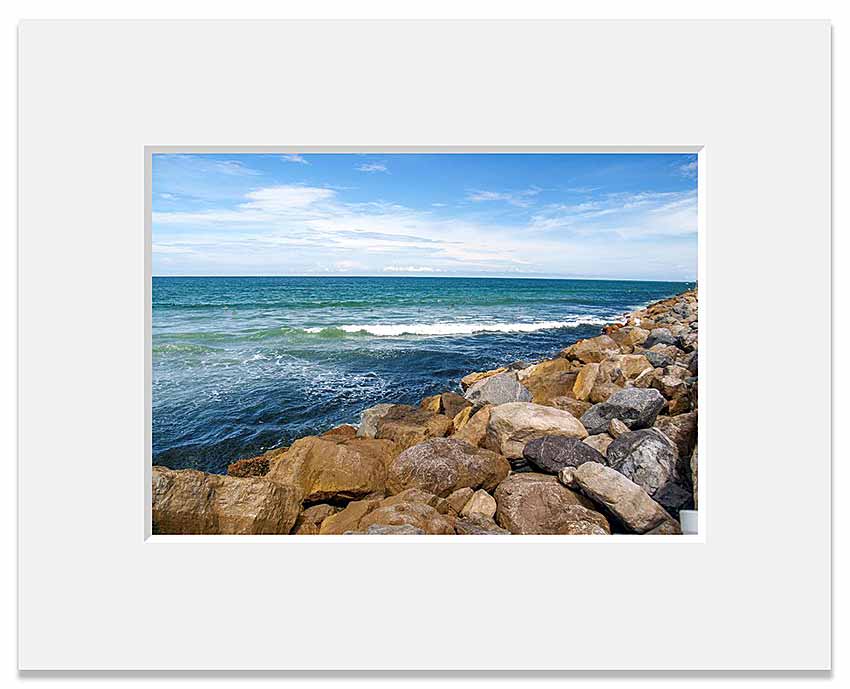 Sometimes you may require just a picture mount if you already have a frame, or if you intend to sell your artwork mounted without the additional cost of a frame. Either way, it is important to double-check your measurements before placing an order.
Outside dimensions of the mount.
If you already have a frame and just require a picture mount make sure you measure the inside measurements at the back of the frame, or the glass size. These are the sizes you would enter for the outside dimensions of your mount. If you don't have a frame and just require a mount it is up to you to decide the outside size of your mount.
Here is an example of where to measure your existing frame to get the outside size of your mount measurements correct.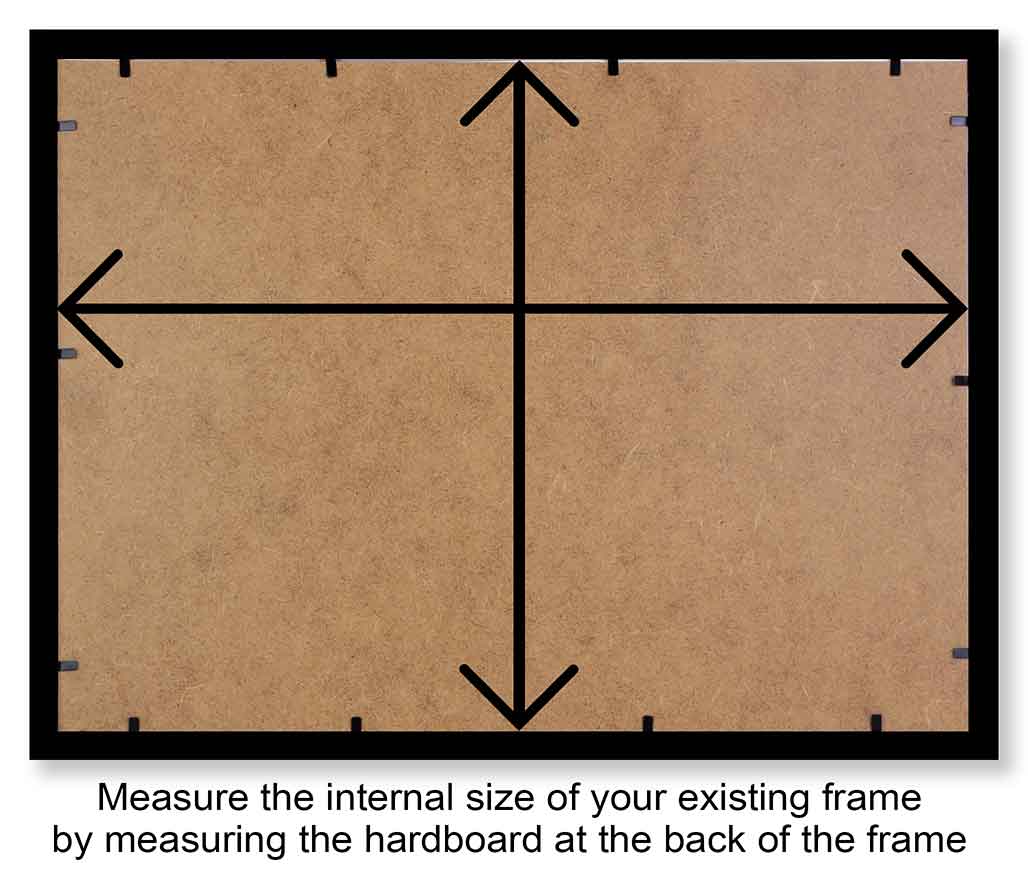 Tip: If you already have a frame and it has flexible tabs on the back, we would suggest you make an allowance of 3 millimetres so the mount fits past the flexible tabs at the back of the frame. For example, if your inside frame measurements are exactly 500 millimetres by 400 millimetres, the outside mount dimensions should be 497 millimetres by 397 millimetres so your mount fits past the flexible tabs with ease.
Tip: To convert inches to millimetres simply multiply by 25.4. For instance, 20inches would be 20 x 25.4 = 508mm. 24.5inches would be 24.5 x 25.4 = 622mm, or use a free online conversion calculator. Don't worry about anything after the decimal point when entering your calculation.
Inside dimensions / aperture size.
We will cut your mount to the exact sizes you specify so your aperture size will need to be slightly smaller than your image (otherwise your image will fall through the aperture).  We recommend that you measure the width and height of your image in millimetres and then subtract 6 millimetres from both dimensions.
For example, if your image measures 500 millimetres by 400 millimetres, your aperture size should be 494 millimetres by 394 millimetres, this will then give you a 3mm overlap on all sides of your image/artwork. If you prefer more of an overlap then subtract 10mm from both dimensions. This is advisable on larger prints especially when they have been rolled up, as a wider overlap helps keep the print flat and stops the print from popping out of the aperture due to it's size.

You will also have the option to increase the quantity of your order if you so wish. Discounts are available on 5 or more products of the exact same specifications/colour etc.

If there is anything you are unsure of no matter how great or small, please call us on 01234 360030 as we will be more than happy to assist you.
Important points to note:
1. Always use a proper ruler or a metal tape measure to measure your work for the most accurate results.
2. When ordering a mount to fit a frame you already have you must measure the INTERNAL measurements of the frame and order your mount size accordingly so the mount fits inside the back of the frame.