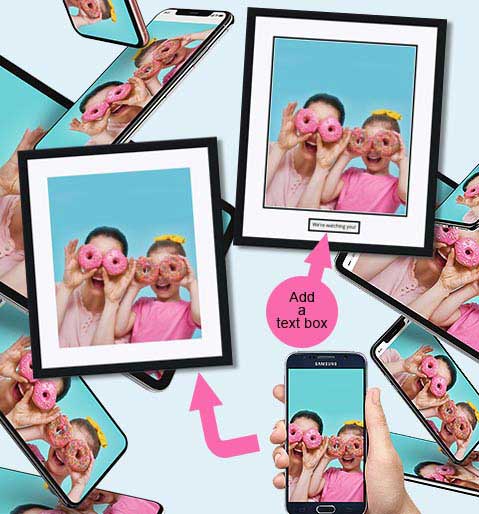 Print and frame a single photo
Upload, print, mount and frame a photo 
with or without a text box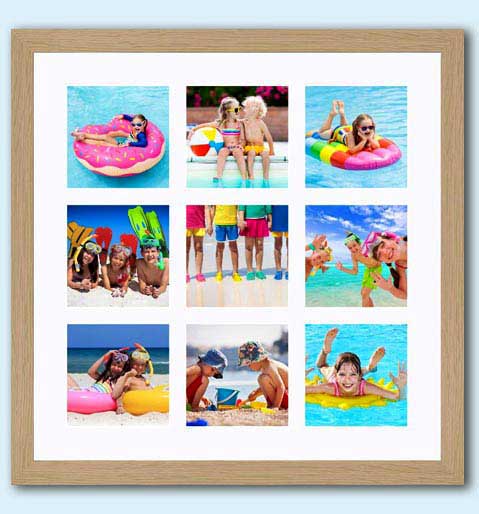 Print and frame multiple photos
Upload several photos and have them 
printed and framed, with or without a text box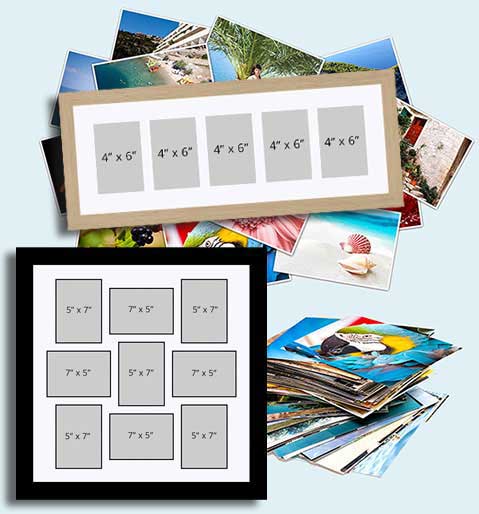 Standard multi-photo frame
Fit your own photos into a multi photo frame 
and capture your favourite moments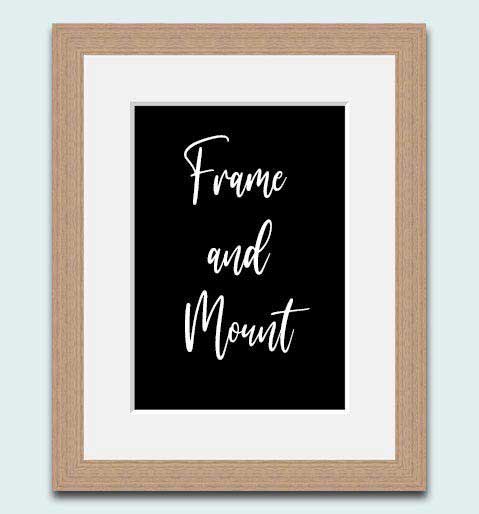 Order a picture frame with a mount
Create your own custom size picture frame 
with a mount in our design studio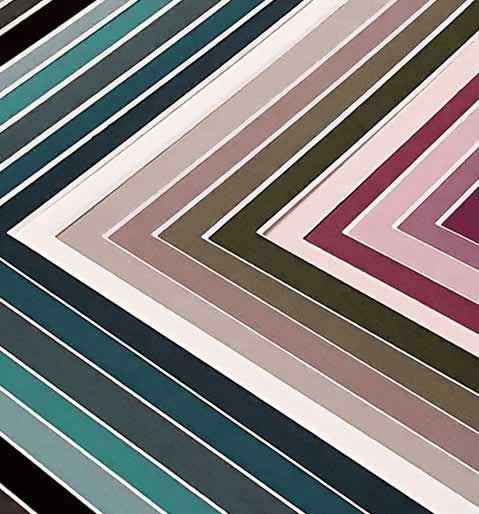 Order a picture mount
Custom size picture mounts 
made to your specifications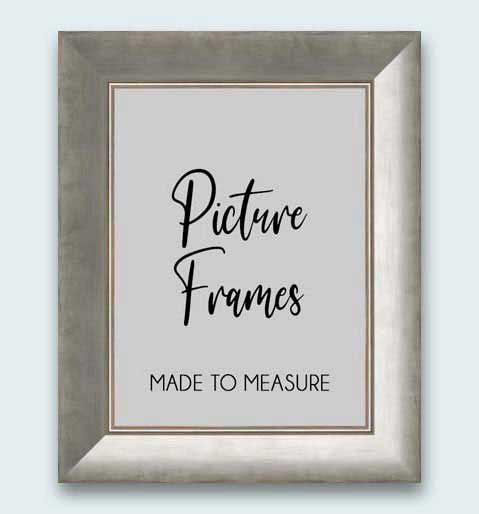 Order a picture frame
Create your own custom size picture 
frames in our design studo

PICTURE FRAMING MADE SIMPLE 
Welcome to The Picture Gallery 
The home of bespoke picture frames and mounts, photo printing & framing, photo collages and multi-photo frames to order online. 
Delivering picture frames and more direct to your door with easy user-friendly online ordering and great prices too!

Design Your Own Custom Size Made-to-Measure Picture Frames for a Perfect Fit
At The Picture Gallery, we specialize in providing top-quality, made-to-measure picture frames tailored to your exact specifications. Our state-of-the-art visualisation picture framing software allows you to unleash your creativity and design the perfect frame for your artwork or cherished items.
Gone are the days of settling for standard size picture frames. With our custom-made frames, you have the freedom to choose any size you desire. Whether you need a frame for a small piece or an oversized masterpiece, we've got you covered.
When it comes to protecting your valuable artwork or precious items, we offer a range of glazing options. Select from clear acrylic, anti-glare acrylic, or UV acrylic glazing to safeguard your pieces from damage and ensure their longevity.
If you prefer a more traditional look, we also provide glass options for those who collect their frames from our factory or shop in Bedford. Choose from clear glass, UV glass, Clarity glass, or non-reflective glass to enhance the visual appeal of your framed artwork.
Each frame is thoughtfully crafted and includes a 2.5mm MDF backing board and appropriate hanging fixings, making it easy to display your frame securely on any wall. We take pride in delivering high-quality products that meet your expectations.
With a vast selection of over 200 picture frame styles, we're confident you'll find the perfect match for your decor. Whether you're seeking a modern, contemporary, traditional, or aluminium frame, or even a square, rectangle, or panoramic shape, our extensive collection will leave you impressed.
Ordering your custom size picture frames is a breeze with our user-friendly online platform. Simply visit our design studio, explore the options, and bring your vision to life. We strive to offer competitive prices, ensuring that you not only receive top-notch quality but also unbeatable value.
Don't settle for less when it comes to framing your artwork. Experience the difference of custom-made, made-to-measure picture frames at The Picture Gallery. Start designing your masterpiece today!

Love it, Print it, Frame it.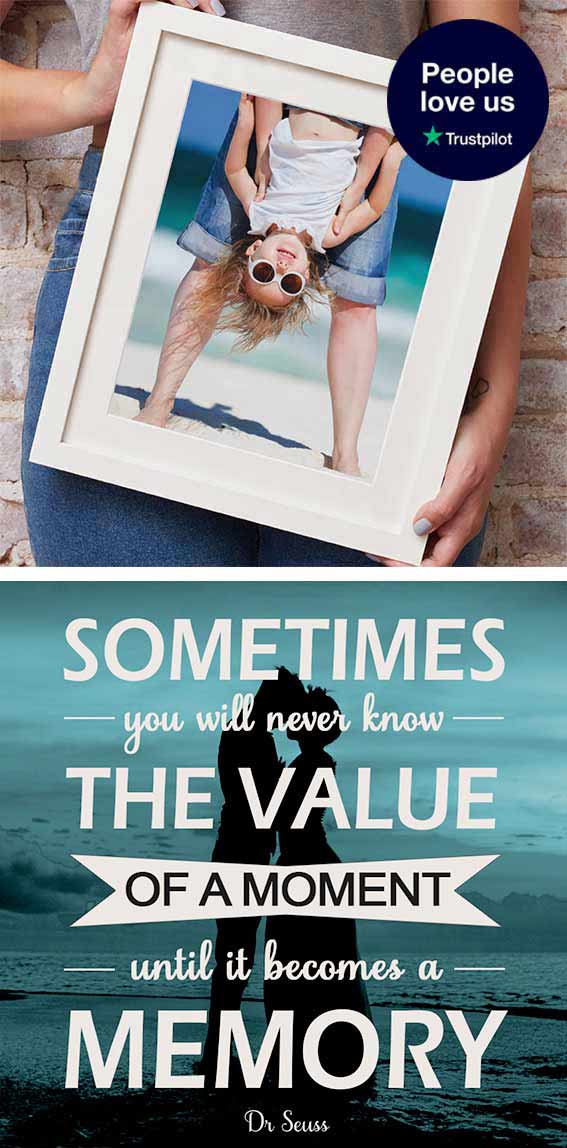 Printing and Framing: Transforming Your Special Memories into Stunning Framed Pictures
At The Picture Gallery, we specialize in the seamless integration of printing and framing to transform your cherished memories into breathtaking framed pictures. With our easy-to-use online platform, you can bring your vision to life in just a few simple steps.
It all starts with uploading your image. Whether it's a treasured family photo, a scenic landscape, or a milestone moment, we handle it all. Once uploaded, you have complete control over the customization process.
Choose from a wide range of mount, frame, and glazing options to enhance the beauty and protect your printed masterpiece. Our collection offers diverse styles and finishes to complement any decor, ensuring your framed picture will be a stunning addition to your wall.
We go the extra mile by offering unique features that set us apart from other websites. Crop your image with precision and utilize our state-of-the-art enhancement options, exclusive to our platform. These enhancements guarantee that your framed picture will be perfectly tailored to your preferences.
With our efficient production process, we ensure that your framed picture is delivered to your doorstep within 3-5 working days. We understand the importance of preserving your memories promptly, without compromising on quality.
Experience the seamless combination of printing and framing with our exceptional services. Trust us to turn your special moments into timeless works of art. Start creating your perfect framed picture today!


Every Picture Tells a Story........What's Your Story?
Create Stunning Multi-Photo Collages. Print and Frame Your Precious Memories.
Discover an exceptional array of multi-photo collage layouts for every occasion at The Picture Gallery. We specialize in providing top-quality printing and framing services to bring your cherished moments to life.
Our diverse selection of collage templates allows you to showcase multiple digital photos in a beautifully arranged composition. Whether it's a collection of family portraits, a vacation collage, or a tribute to a special event, we have the perfect layout to suit your needs.
With our unique text box application, you can add personalised text to your collage, further enhancing its sentimental value. Let your words express the emotions behind each photo, creating a truly meaningful piece of art.
Getting started is effortless. Simply upload your digital photos to one of our collage templates and select your preferred frame and glazing options. We offer a range of styles and finishes to complement your collage and protect your prints. Rest assured, your finished photo collage will be delivered to you within 5 working days.
At The Picture Gallery, we take pride in offering an unrivaled collection of photo collages, paired with convenient online picture framing options. Our exclusive features, including the text box and photo enhancement options, set us apart from other online platforms. You won't find this level of customization and variety anywhere else.
Unlock the potential of your cherished memories by creating stunning multi-photo collages with our professional printing and framing services. Trust us to deliver exceptional quality and preserve your precious moments. Start designing your personalised photo collage today!


Bring Your Memories to Life: Create Beautiful Photo Collages with Ease
Elevate your photo collection with our convenient photo collage printing service. Begin by uploading your digital photos into one of our extensive range of photo collage templates, specially designed to accommodate up to 25 photos in a single frame.
With over 200 styles of frames available in various shapes and colors, the possibilities for personalization are endless. Choose the perfect frame that complements your unique style and enhances the visual impact of your photo collage.
Rest assured, each photo collage is meticulously printed and framed in-house by our team of expert picture framers. Our dedication to craftsmanship ensures that your collage will arrive at your doorstep ready to hang, creating an instant focal point for your space.
Don't delay any longer! Take the first step and order your framed photo collage today. Our user-friendly process makes it incredibly simple to bring your vision to life. Let your memories take center stage with a professionally printed and framed photo collage that you'll cherish for years to come.
When one frame just isn't enough!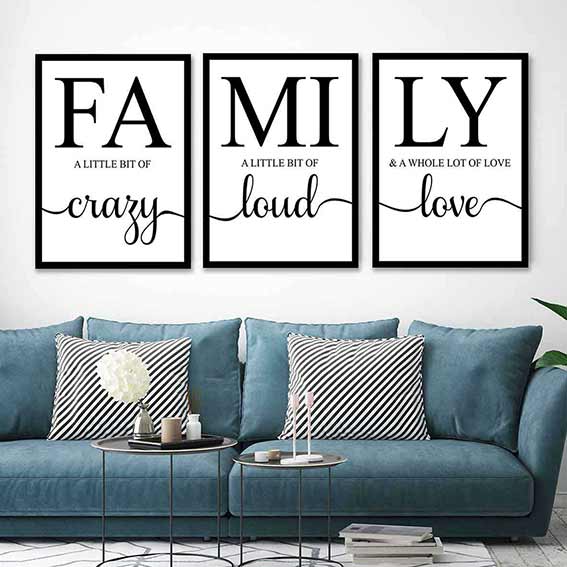 Are you looking to buy in bulk?
We offer discounts on 5 or more products of the exact same specification. 
No minimum value required, just select 5 or more of the same product to qualify for quantity discounts at the check-out.


Floating frames for canvas pictures
Canvas floating frames are perfect for canvas pictures or artwork that have already been stretched over a wooden stretcher frame. 

Our canvas tray frames are designed to have a 5mm shadow gap between the canvas and the frame, this gives the impression that 
the canvas is floating inside the frame. 

Easy to order online - Delivered to your door within 3-5 working days.

Tell your story in a multi-photo frame
Multi-photo frames in a huge range of shapes and sizes
We provide high-quality multi-photo frames and multi-aperture picture frames with various aperture sizes to fit standard photo sizes. 
Each mount has a bevel cut and is acid free. You can choose from a huge selection of pre-designed multi-photo frame layouts. 
We offer a selection of over 200 frames to choose from to suit your decor.
Our multi-photo collage frames are ideal for displaying family photos, wedding photos, birthday photos, 
or just a collection of photos from your most memorable occasions, to enable you to display your favourite photos in one large picture frame.
All our multi-aperture photo frames come with various glazing options including UV glazing, backing board, cord, and hanging fixings. 
All you have to do is pop your favourite photos into the frame and hang it on your wall. It's just so easy!
Mount it, frame it, love it.
Picture mounts and photo mounts made to measure in custom sizes from The Picture Gallery. 

Picture mounts can be cut in custom sizes and are ideal for pictures, photos, art work certificates etc.

Tips and Advice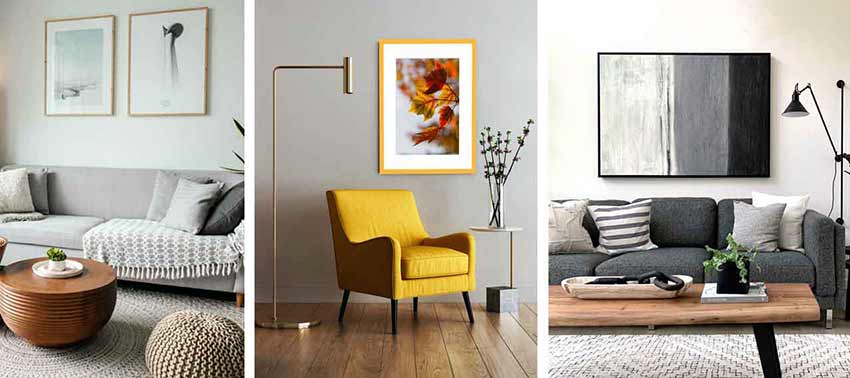 Where do you start when it comes to choosing the right picture frame and mount to frame your 
favourite photo, print or artwork?
There are a lot of choices when it comes to picture framing because there are hundreds of frame choices, 
colour options, and then display options to factor in too.
 Whether you are framing a family portrait, a contemporary print, or a Limited-Edition print, it is important to choose a 
picture frame and mount that will complement your artwork but not detract from the image.
For more advice on selecting the right picture frame and mounts check out our picture frames and advice page, or our picture mounts advice page for more information.
From the Blog
Keep up to date with our weekly 
blog posts 
for great tips and ideas 
on all picture framing 
related subjects including:
Wall art ideas
Picture framing tips and tricks
Mounting your artwork
Photography tips and more!
Our customers love what we do which is why we are rated excellent on Trustpilot!